Corporate Travel Lodging in Kansas City
Business Traveler Lodging
Southmoreland on the Plaza has earned the reputation as the place to stay for Kansas City business travel. Corporate travelers to Missouri looking for an alternative to traditional hotel lodging will be pleased with the services we offer and surprised by the reasonable rates available to them. Corporate travel rates are offered to the single-occupant, business guest Sunday through Thursday evenings.*
Please email us at southmoreland@clemonslife.com for the Corporate Travel promo code.
In addition to the warm and inviting ambiance of Southmoreland on the Plaza and in-room amenities such as Jacuzzis, decks or fireplaces, business guests will discover support services unusual for bed and breakfasts. WiFi with high-speed internet access, concierge services, conference call capability, and 24-hour access are just a few of the business amenities found at Southmoreland on the Plaza. We also offer guests privileges to a local fitness facility.
Government Rates
Government rates are available to the single-occupant government employee traveling for government business Sunday through Thursday evenings. Please email us at southmoreland@clemonslife.com to obtain your special rate.
*The government rate will be confirmed, though please note your room assignment will be at the discretion of Southmoreland.
Cancellations
Out of consideration for the corporate guest's need for flexibility, Southmoreland offers a more lenient cancellation policy than the standard cancellation policy.  Business travelers who cancel their reservation before 2:00 pm on the date of the reservation will not be charged.  Cancellations after 2:00 p.m. CT are charged in full, 100% of the room rate.
* Discounts apply only to single occupancy. Two-person occupancy will be charged at the appropriate summer or winter rate. Due to high demand on weekends, Southmoreland is unable to offer these discounts on Friday and Saturday.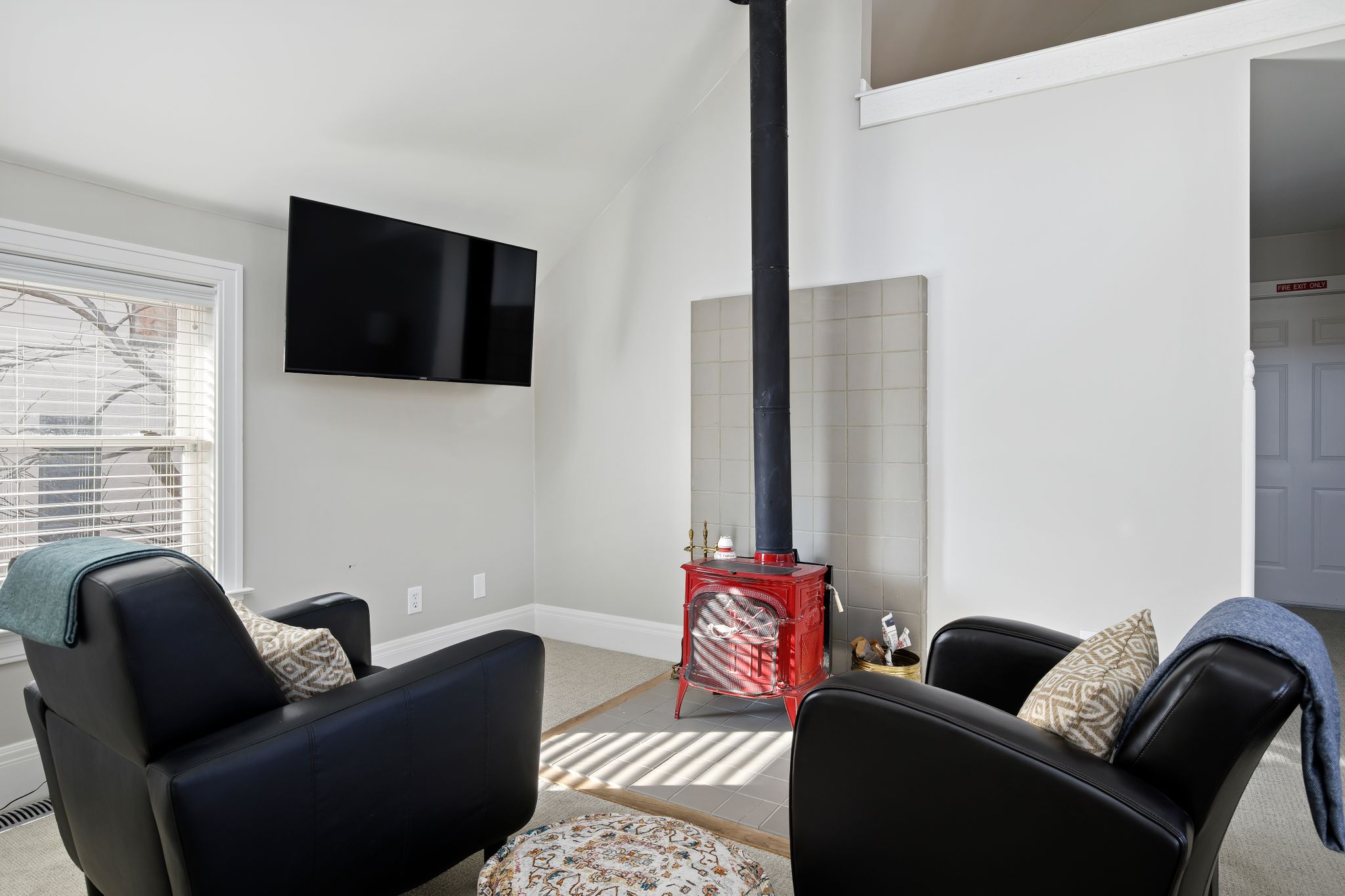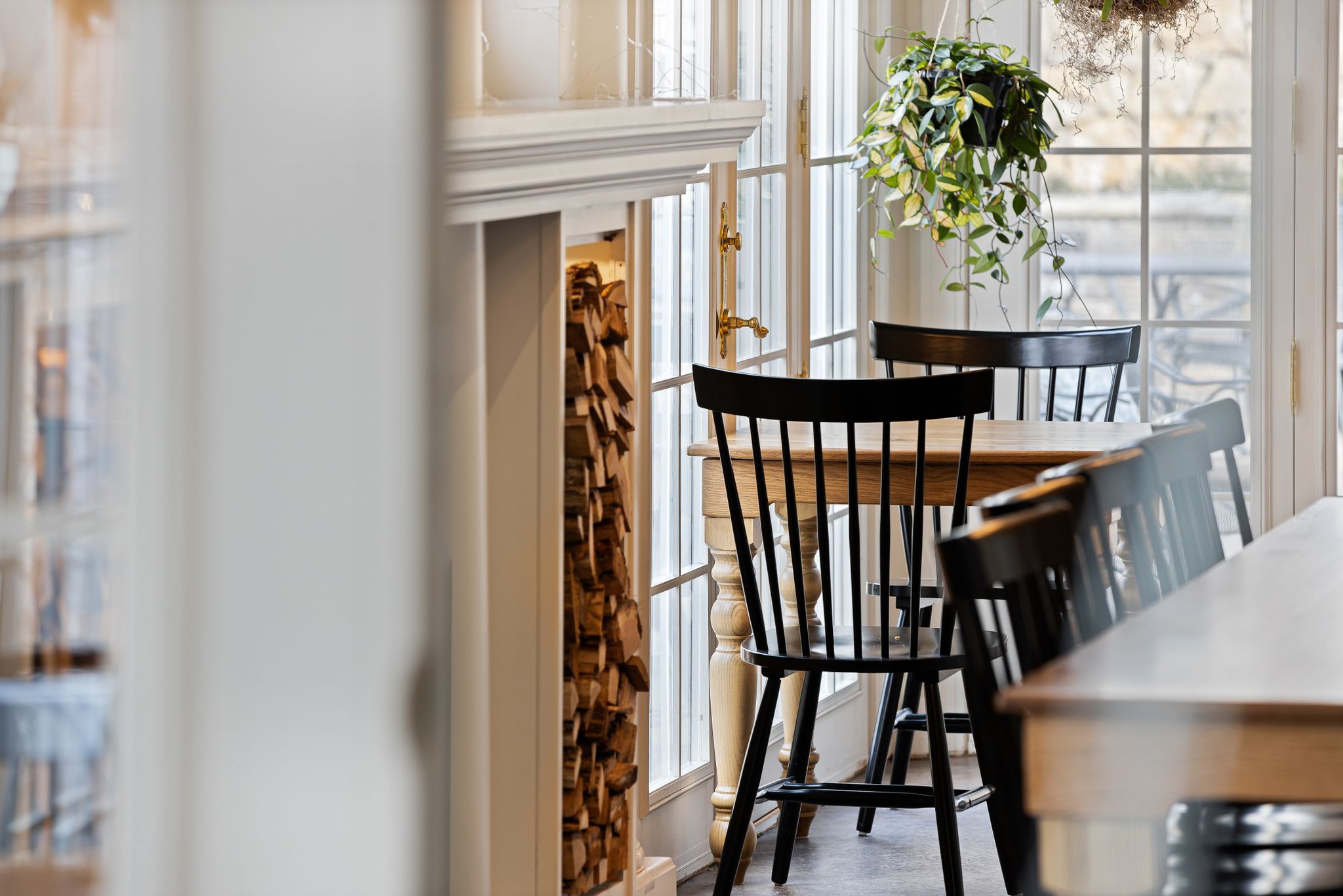 For event rental, group policies, and other important event details, please download our group and event guide above. For a full quote, please reach out to us via phone or email and we can forward you an accurate quote based on your event details.
Corporate Retreats and Business Meetings
Southmoreland on the Plaza is a popular Kansas City Meeting Space for a wide variety of organizations looking for a departure from the traditional hotel or meeting venue. Corporate retreat and business meeting groups may reserve the verandah meeting room for up to 16 attendees. The meeting room is available during daytime business hours Monday – Friday. Other rooms on the first floor of the main house, including the dining room, solarium, and living room, as well as the large, outdoor deck (weather permitting) can be used by meeting participants.
Included at no additional charge are Wi-Fi and high-speed internet access, TV, conference call capability, conference tables, flip charts, whiteboards, screen and more. A TV with HDMI cable is available for use. The outdoor courtyard also includes Wi-Fi capability, outlets, tables with umbrellas, distributed sound and a peaceful pond.
Meeting space for full-day (8-hour) retreats is $400 plus tax. Half-day retreats (four hours or less, including any mealtime) are $200 plus tax.
Please email us at southmoreland@clemonslife.com for retreat and business meeting rates and details. We look forward to helping you plan and providing an outstanding experience for your group.